Popular Roofing Material Options for Michigan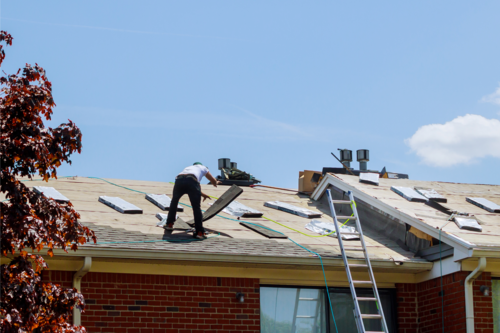 Are you updating your roof?
Torn between all the styles and options available?
Here are three popular roofing materials suitable for Michigan's climate:
Asphalt Shingles
Asphalt shingles are the most widely used roofing material. These shingles are composed of fiberglass embedded in asphalt and coated with granules. They are durable, affordable, and available in a variety of styles and colors.
Tile Roofs
Tile roofs are known for their timeless look, durability, and exceptional resistance to the elements. They're typically made from clay or concrete, adding an elegant look to any home.
Metal Roofs
Metal roofs have gained popularity in recent years due to their longevity, energy efficiency, and contemporary appearance. These roofs are typically made from steel, aluminum, or copper, which offer both durability and weather resistance.
To learn more about the durability of these material options, click here!
Wilderness Construction Roofing Company Serving Ypsilanti, Michigan
Unsure which roofing material would best fit your home?
Working with Wilderness Construction, a roofing company serving Ypsilanti, Michigan, helps you pick the best material for your home so it can look better, longer!
Contact our team at (734)429-0616 for a comprehensive roof replacement.