Roofing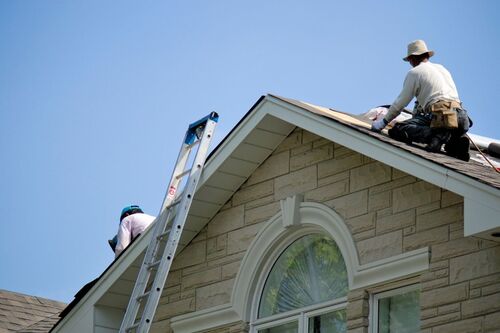 What To Know Before Hiring A Roofing Contractor in Ann Arbor
When you're a homeowner, you are always thinking about what's best for your home and your family. Keeping your family safe and happy is probably your top priority, and it's ours too!
There are a few important considerations when you're thinking about renovating your roof, including the materials you choose to build your roof and how to maintain its structural integrity. We'll help ensure that your home has a sturdy roof for years to come!
Roofing Materials
Roofing materials are not only for structural use; you should consider them when thinking about the overall look and feel of your home, too. According to HGTV, there are several questions you should consider when choosing the right roofing material for your home:
How heavy is this material and will it require extra framing work that I need to consider in my budget?
Is the material available in a variety of colors and styles that complement my home?
Does the material meet the fire codes in my area?
Are there special installation and maintenance issues to consider?
Does this material offer good performance in extreme weather conditions that are common in my region?
What are the costs, life span, and warranty for this product?
Thinking about these things will save you money in the long run, and ensure that you spend your money wisely on materials that are going to not only look good, but increase the sturdiness of your roof as well.
Contact us for your roofing questions or concerns!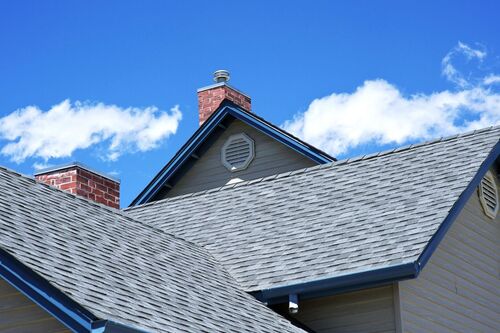 What To Consider When Hiring A Roofing Contractor in Ann Arbor
In addition to knowing what roofing materials you should choose for your home and how to take care of it after it's installed, you should also consider the qualities you want in a roofing contractor before you hire someone.
A typical roofing contractor in Ann Arbor will make you a lot of promises, but not everyone delivers! You deserve contractors who will follow through on their plans and do the work you need them to do in an efficient, professional manner.
We recommend going through this checklist before hiring a contractor:
Get references (and check them!) – Go with a well-established company that has a history of doing good work. If you notice your neighbors are having their roof done, talk to them about the contractor they used! Also ask to see references from a potential contractor before you hire them.
Check for required licenses – Almost all states require residential roofing contractors to have some type of license. Before you hire a contractor, make sure the license is valid and in good standing.
Check for insurance coverage – Make sure your contractor has workers' compensation insurance and liability insurance. This will cover any damage to your property and any injuries the crew sustains while working on your home.
Get a written contract – No matter what, make sure you get a copy of your agreement in writing! A contract protects both parties and reduces the financial risk of making such a big investment. Your contract should have a complete description of the work to be performed, and a price breakdown for materials and labor.