Winter is Coming! Is Your Roof Ready?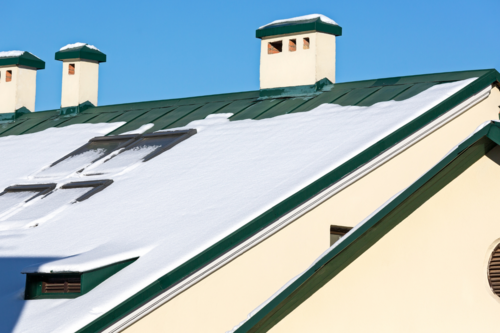 Are you looking forward to the holiday season?
Planning your next family gathering?
While many of us prepare for the cold by bringing out our cozy sweaters and hot cocoa, it's also essential to ensure that your home is ready to weather winter storms.
One critical component of your home's winter defense is your roof.
The Vital Role of Your Roof
Your roof is more than just a protective barrier; it's your main line of defense against the harsh elements of winter. A sturdy and well-maintained roof keeps your home warm, dry, and safe.
Here are some key reasons why your roof deserves special attention as winter approaches:
Snow Load: Accumulating snow can exert immense pressure on your roof. A well-structured and maintained roof can handle the weight, preventing damage or potential collapse.
Ice Dams: Ice dams can form on your roof when snow melts, refreezes, and accumulates at your roof's edges. These can damage your roof and lead to leaks if not properly addressed.
Protecting Your Interior: A sound roof prevents water infiltration, protecting your home's interior from costly water damage, including damaged ceilings, walls, and insulation.
Energy Efficiency: An efficient roof helps maintain a consistent indoor temperature, reducing the workload on your heating system and ultimately saving on energy costs.
The Importance of Scheduling an Inspection Before Winter
By scheduling a roof inspection before winter arrives, you ensure that your roof is in peak condition, and ready to handle the challenges of the season. Don't overlook the significance of a winter-ready roof in safeguarding your home and ensuring a comfortable and worry-free holiday season.
Wilderness Construction Roofing in Ann Arbor Prepares You for Winter
Want to make sure your roof is ready for winter?
Schedule an inspection with our team! Going into winter confident your roof is equipped to protect you and your family allows you to focus your energy on the holiday season, not expensive home repairs.
Contact our team today to schedule your Ann Arbor roofing needs at (734)429-0616!