Should You Install New Siding?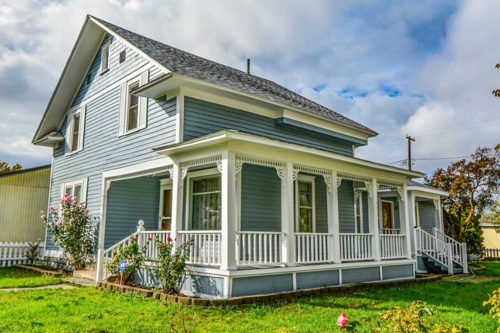 Do you want to freshen up your home's appearance?
Has your home become draftier over time?
You may need to replace your home's siding. Siding is your home's first line of defense against UV rays, weather, and more. It should be replaced when you notice:
Rotting
Discoloration
Holes or cracks
Loose panels or gaps in panels
Avoid constant maintenance and repairs. Installing new siding can give you peace of mind and provide many benefits!
Benefits of New Siding
Insulation – Keep warm air in during the winter and hot air out during the summer! Like replacing your windows, replacing your siding can keep your home insulated while increasing your home's energy efficiency.
Protection – Siding protects your home from weather, bugs, and other pests that can do damage. New siding will withstand these elements better than cracked or rotted siding!
Improve Appearance and Home Value – New siding can help your home look just as good as when you bought it! You can choose different trim colors and accents to make your home stand out. The money you invest in new siding contributes to your curb appeal and can maintain or even increase your home's value.
Replace Your Siding with a Roofing Company in Ann Arbor
Looking for a local roofing company in Ann Arbor?
We're your roofing, siding, and window experts! We can recommend the best vinyl or fiber-cement siding options that are low maintenance and come in many colors, styles, and profiles. Vinyl siding lasts for around 20 years and fiber cement siding lasts for around 50 years, so you can enjoy your beautiful home for decades!
To install new siding on your home, contact Wilderness Construction today!