Picking Out Replacement Siding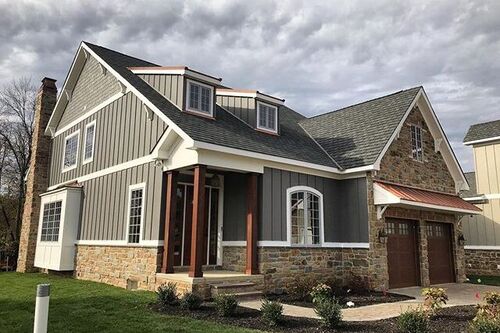 Was your siding damaged during a heavy storm?
Does your home lack curb appeal?
Replacing your siding is a great way to improve the appearance of your home and improve energy efficiency.
Here are six benefits of replacing your siding
Ensure long-term protection of your home
Reduces painting and maintenance costs
Ensures structural integrity
Boosts Resale value
Improve energy efficiency
Improved home appearance
Siding Contractors Boost the Value of Your Home in Dexter, Michigan
Do you want to improve the look of your home?
Siding replacement is an excellent way to give your home a new look and improve energy efficiency. Working with siding contractors in the Dexter, Michigan area can help you love the look of your house again!
Contact our team for a free project quote today!
5 - Star Reviews on Google
"We had Wilderness come back to do replacement windows, new oak floors, and a new roof on our mudroom and garage. The work was exemplary. There were some challenging drainage issues on our garage - they figured out an approach to solve the problem and we've had no issues since then!"
- Nicklaus Suino, Google Reviewer.