Replacement Roofing Services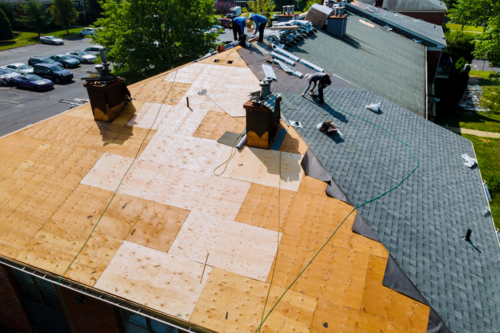 Do you need a roof replacement?
Looking for reliable contractors?
Your roof not only enhances the beauty of your home but also protects it from harsh Michigan weather like snow, hail, and heavy rain. When you need a roof replacement, Wilderness Construction is here to help!
Why Choose Us?
Expertise and Experience: Our team of roofing professionals has undergone rigorous training. To provide you with the best roof possible, we stay up to date with the latest industry advancements and use cutting-edge techniques to execute your roof replacement flawlessly.
Personalized Approach: Our team takes the time to understand your specific needs and offers personalized solutions tailored to your budget, architectural style, and aesthetic preferences. We guide you through the entire process, from selecting the right materials to choosing the perfect color and finish for your new roof.
Our Roof Replacement Process
Initial Consultation: We begin the roof replacement process with an initial consultation where we discuss your needs, assess the condition of your existing roof, and provide an estimate for the project.
Material Selection: Our team will guide you through your selection of roofing materials, considering factors such as durability, energy efficiency, and aesthetic appeal.
Scheduling and Preparation: Once you chose the materials, we work with you to schedule your roof replacement at a convenient time. We take care of all the necessary preparations, including acquiring permits and ensuring the safety of your property.
Roof Replacement: Our skilled roofing professionals will carry out your roof replacement with precision and attention to detail.
Clean-up and Inspection: After the installation is complete, we thoroughly clean the work area, leaving your property in pristine condition. We then conduct a final inspection to ensure that every aspect of the roof replacement meets our high standards of quality.
Post-Installation Support: Our commitment to your satisfaction extends beyond the completion of the project. We offer post-installation support and are available to address your concerns. We provide ongoing maintenance services to extend the lifespan of your new roof.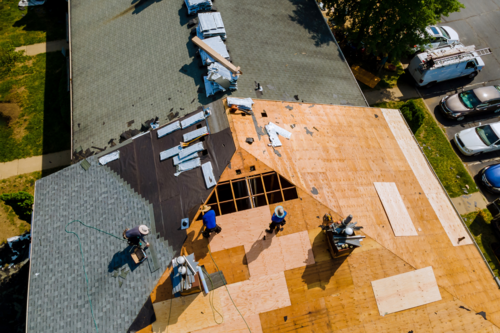 Invest in a Reliable Roof Replacement Service in Ann Arbor
A roof replacement is a significant investment in your home. Don't trust this crucial task to just anyone. Choose a reputable replacement roofing company in Ann Arbor for a stress-free, professional roof replacement service that will exceed your expectations.
Contact us today at (734)429-0616 to schedule your consultation and take the first step toward a beautiful, durable, and secure new roof.
5-Star Review on Google
"Me and my company have partnered up with Wilderness Construction on several projects to date. The thing we love most about Wilderness is the people. Employees and clients! It is a stress-free, enjoyable, and comfortable environment that allows everyone involved to do their thing at the highest professional level."
- Richard Simmons, Google Reviewer.