What to Look for When Shopping for Replacement Windows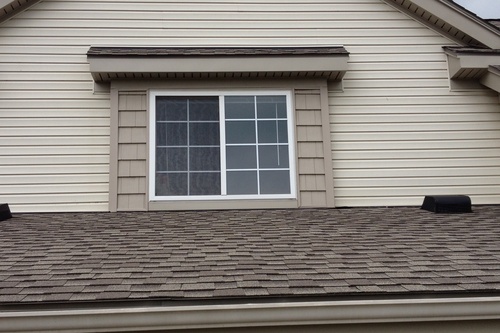 Is your house too warm in the summer and too cold in the winter?
Do you notice a draft in certain areas of your home?
It might be time for new windows!
Replacement windows are crucial to keeping your home comfortable. If you notice your window sashes are damaged or the panes are collecting condensation between them, it's time to look for a window replacement company.
As you start shopping, here's what to consider:
Choose the right size: You can browse for windows at your local big-box hardware store to get ideas for brands and styles, but the windows there likely won't fit the window openings you have because there's no standard size. Schedule a consultation with a few retailers and dealers to have them size your windows.
Pick the frame materials and construction: Wood and fiberglass are great insulators, but vinyl frames can also be good insulators. Make sure you talk to your window consultant about the best choice for your climate. One other choice you'll need to make is whether to get single or double paned windows. Double-pane glass is the standard, though some older homes may still have single-pane.
Choose the right type of window replacement service: You may have seen commercials for window replacements and have likely seen Replacement by Anderson or Replacement by Pella as an alternative to hiring an independent contractor. According to Consumer Reports, "These programs offer peace of mind in the sense that the same company handles everything. Many major window manufacturers offer a 20-year warranty on the window's glass and a 10-year warranty on other components. Replacement services tend to include a two-year installation warranty, so if a problem arises, repair work is covered. (If you go through a separate dealer and installer, make sure to ask about an installation warranty.)"
Still not sure if it's the right time to invest in new windows?
Think about these benefits…
Reduce your heating and cooling costs
Eliminate 99.5% of damaging Ultraviolet rays
Make your home more comfortable and less drafty
Make your home quieter and more peaceful
Free up your time and save money by eliminating maintenance
Improve home security
Enhance the beauty and "curb appeal" of your home
Reduce your "Carbon Footprint
Choose Home Contractors in Ann Arbor for Your Replacement Windows!
If your home is 10 years old or older – or if you still have your original single pane windows – it may be time to upgrade to new, energy-efficient replacement windows from Wilderness Construction.
Wilderness Construction Inc. home contractors in Ann Arbor use a variety of name brands such as Andersen, Pella, and Provia and we can offer you great prices for quality products. If you're in the market for replacement windows, contact us today!