When is the Best Season to Replace Your Roof?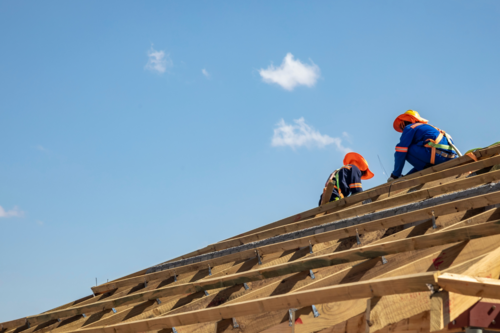 Have you been putting off replacing your roof?
Not sure when to schedule a replacement?
A roof replacement can be intimidating and it can be tricky to figure out the best time to do it.
If your roof is in immediate need of replacement, you should schedule as soon as possible. If you are able to schedule your replacement in advance, then you'll want to take the advantages of each season into account.
Fall is the Best Season for Roof Replacement.
The mild fall temperatures are ideal for roofing materials, and the low humidity is good for shingle sealing. Fall weather is usually predictable, meaning there's a lower chance of your project being put on hold because of rain.
Because fall is seen as the best season for roof work, contractors are typically very busy. Schedule an appointment with new roof installers in Ann Arbor in advance to ensure your roof can be replaced during the favorable season.
Spring and Summer are the Next Best Seasons to Replace Your Roof.
While the weather is still ideal, these seasons are often less busy for contractors, so it can be easier for you to find availability. Roof work done in the spring and summer has a higher chance of being interrupted by rain, thunderstorms, and hot temperatures, but the weather is still workable.
Winter is the Least Ideal Season for Roof Replacement.
Freezing temperatures and snow can cause the work to be put on hold, and roofing materials are more susceptible to cracking. However, if your roof requires an urgent replacement, the work can still be done—and will be easier to book!
Schedule an Appointment with New Roof Installers in Ann Arbor
Has your roof seen better days?
Wilderness Construction is here to help. To schedule your roof replacement, call (734) 429-0616 or submit a contact form! Our experienced contractors are ready to update your home with the highest quality materials and service.