Roof Maintenance Should be Included in Your Spring Cleaning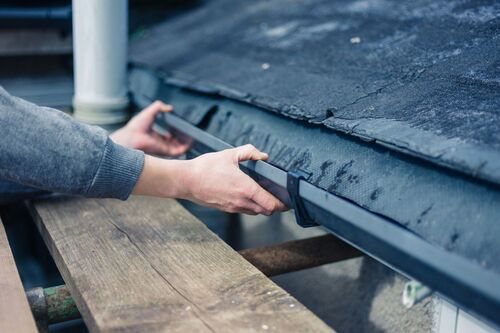 Did your house endure heavy snow, ice, or rain this winter?
When was the last time your roof was inspected?
Winter can take a toll on your home; ice and snow are heavy, and can cause serious lasting damage. If you make roof maintenance part of your spring cleaning, you can catch winter damage before it's too late.
Common Damage from Winter Weathe
There are many things that can cause damage to your roof between winter and spring. Here is a list of common issues to look for:
Loose or missing shingles
Water damage or expanding dark patches
Cracks in your siding or shingles
Debris build up on your roof or in your gutters
The Risk of Untreated Water Damage
Water damage can wreak havoc on your home. If untreated, water can lead to mold growth, material deterioration, wood rotting, and can introduce pests like carpenter ants, termites, and cockroaches. You can save a lot of money repairing a roof as opposed to replacing it. The safest bet is to fix the damage as soon as you find it.
Hire Honest Replacement Roofers in Ann Arbor
Was your home damaged over the winter?
Some issues can be fixed with minor maintenance; however, if the damage is severe, it may be time to replace your roof. Wilderness Construction can help you determine whether your roof needs a little spring cleaning or a complete replacement.
To contact our replacement roofers in Ann Arbor, call (734) 429-0616 or submit a contact form​!