What is Flashing and Why is it Important?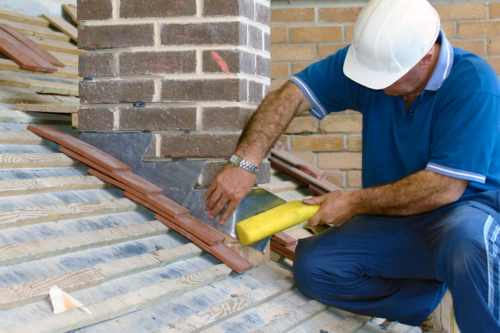 Was your roof recently inspected?
Did you get a note saying that your flashing is damaged and needs to be replaced?
Not many people know what flashing is, but it's important to protect your roof from damage.
Flashing is Extra Protection
Flashing is a thin material that directs water away from important areas like vents, chimneys, and skylights. As a protective barrier, flashing is installed on vulnerable areas like joints, intersections, and transitions. By redirecting water away from these weak points, flashing reduces the risk of leaks and structural deterioration. Flashing helps reduce the risk of rot, mold, and compromised insulation.
Types of Flashing
There are a few standard options when selecting flashing material for your roof, allowing you to match the overall look of your home without sacrificing protection.
Aluminum: Aluminum flashing is easy to install for professionals but must be coated to prevent corrosion. This material has a shiny, bright silver metallic finish.
Copper: Copper is highly durable and has a long lifespan. This material is durable but changes color over time from a bright copper to a semi-dull, greenish shade.
Steel: Steel is the flashing of choice among roofers. When galvanized, this material is corrosion-resistant and has a rich, deep silver-gray finish.
The Risks of Damaged Flashing
It's important to address any damage to your roof as soon as possible. Regular inspection and maintenance can help catch issues before they escalate to larger problems like:
Leaks
Structural Damage
Mold/Mildew Growth
Pest Infestation
Keep Your Roof in Good Shape with Repair Roofers in Ann Arbor
Is it time to update your flashing?
If your roof was recently inspected and there's damage to your flashing, you'll want to act fast. Working with Wilderness Construction repair roofers in Ann Arbor gives you peace of mind knowing that your roof is in good hands.
Contact our team of roofing specialists at (734)429-0616 for your free project quote today!