Entry Doors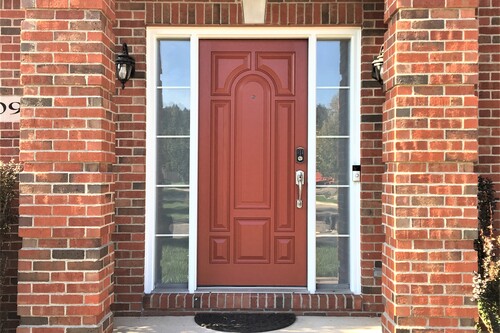 Spruce Up Your Home with New Entry Doors in Ann Arbor!
New entry doors on your home will not only increase curb appeal and beautify the neighborhood, but they will provide your family with a higher level of security against intruders while lowering your utility costs. Replace that drafty, ugly, rotting, unsafe door with a beautiful new maintenance-free steel or fiberglass door. Add some decorative glass for that unique or special look, or maybe install an attractive storm door to take advantage of the fresh outdoor air. Regardless of your reasons, new entry doors make a great investment. Feel safer, increase resale value, lower energy bills, or just one up your neighbor.
Don't delay, contact Wilderness Construction at (734)429-0616 today for your free in-home replacement door consultation! Our door specialist will stop by, take all required measurements, and help you select your beautiful new door.
Wilderness Construction home contractors in Ann Arbor are the premier source for patio doors, sliding glass doors, exterior doors, and entry doors.
What To Know Before Upgrading Your Entry Doors in Ann Arbor
When you look at your home from your front yard, what do you see?
Do you see a home that is inviting, colorful, and that stands out, or do you see a home that looks just like every other house on the block?
Imagine how it would feel to know that your home is the envy of all your neighbors, family and friends!
Before hiring a contractor to replace your entry doors in Ann Arbor, we want to ensure you have all the information you need to pick out the perfect door for your home.
You should replace your entry door if it's:
Cracking
Dented
Chipped
Rusting at the hinges
Not shutting or locking properly
Not energy efficient
Once you've decided to replace your door, there are many different types of entry doors in Ann Arbor for you to choose from!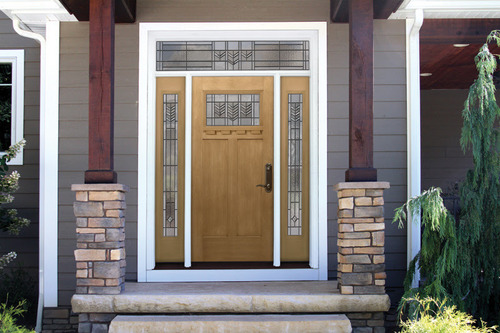 For the exterior:
Wood doors
Metal (steel) doors
Fiberglass doors
For the interior:
Smooth wood doors
Paneled doors
Solid woods
Glass
If you want to spruce up your home and give it a brand new look, contact one of our friendly home contractors in Ann Arbor today to learn more about the process. We can't wait to hear from you!