3 Reasons to Invest in Roofing Repairs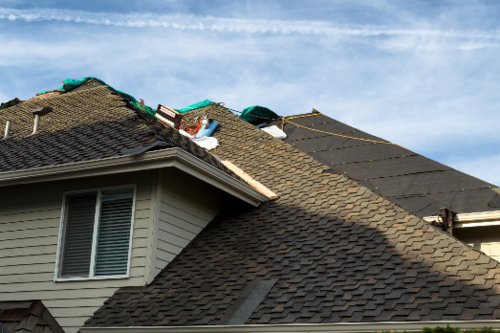 Have you been avoiding a roof repair?
Are you skipping inspections on your roof every year because you don't think your roof is in need of any repairs?
Even if you've had a new roof put on your home recently, your roof can still be damaged. Don't wait to get it looked at if you think there's a problem!
Three Reasons to Invest in Roofing Repairs
Increase Home and Property Value
You know that the exterior of your home is the first thing people see when they visit. If you're considering putting your home on the real estate market soon, ensure your roof is intact! Your roof could impact whether or not potential buyers make it inside your home!
Return on Investment (ROI)
In addition to increasing your property value, having a new or newly-repaired roof in good condition will increase the overall value.
Boosted Home Efficiency
Believe it or not, the condition of your roof impacts how energy efficient your home is! A good roof keeps temperatures inside your home at a comfortable level, allowing you to cut back on heating and cooling costs. Additionally, a roof made of quality materials will last longer, saving you money.
Improve Your Home Value with Repair Roofers Serving Milan, Michigan
If you're thinking of investing in your roof, don't trust just any contractor! Some roofing companies will charge you a fortune for low-quality materials, causing you to spend more in a few years.
If your roof is in need of repair, contact our repair roofers serving Milan, Michigan at (734)429-0616