6 Common Mistakes Home Owners Make With Their Roofs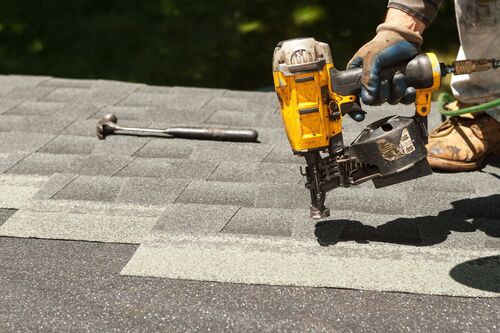 Does your roof need to be repaired or replaced?
Have you already started a roofing project and now you're wondering if you've made a mistake?
Roof work is a big undertaking for a homeowner and can be one of the biggest and most important long-term investments you make on your home.
6 Common Mistakes Homeowners Make with Their Roofs
Work with the Wrong Contractor
The DIY Projects
The Wrong Shingles
Too Many Layers
Permit Problems
Unrepaired Flashing
Making these mistakes puts your home at risk of requiring a complete roof replacement when the job could have been a simple repair.
Don't DIY Your Roof Work with a Roofing Company Serving Saline, Michigan
Do you want to avoid costly repairs?
Working with a reputable roofing company serving Saline, Michigan ensures your roof is in good hands. Contact our team of professionals for your roofing needs today!
5 - Star Reviews on Google
"The final walk-through. Everything was great. The roof looks great, and the team was professional and caring to protect my house, plus the cleanup was excellent. Will recommend and use in the future."
Jason Rau, Google Reviewer